Something is taking place and it is not what the media and those inside the capitol want you to know. Something on a world scale and huge. On January 20, 2017 President Trump made a historic speech at his inauguration. In that speech he addressed the issues America was facing and laid out his promise step by step that he and his administration held the commitment to forge and succeed at achieving. Please listen again closely at the words. Or read them here: President Donald Trump's full inaugural address remarks.https://www.politico.com/story/2017/01/full-text-donald-trump-inauguration-speech-transcript-233907
After four years of fulfilling his promises to the American people in spite of being undermined, sabatoged, and all the attempts to remove him from office by the globalist cabal known as the swamp, President Trump managed to fulfill those promises and do even more on a world scale making history by moving the US Embassy in Israel from Tel Aviv to Jerusalem making it the new capitol of Israel and has established the Abraham Accord bringing peace to the middle east closer. All along the way, President Trump has written executive orders and directives to accomplish much progress for America in spite of opposition and resistance from congress and a unstable Senate filled with RINOS. He has been surrounded with bad people who have global agendas and many who sold him out for bribes. Yet, in spite of all of that he has come through on all of his promises but a few (and we know which ones those are). I believe he will still do the lock her up and drain the swamp. He will accomplish this in his first term and I believe he will also serve a second term.
President Trump has stated many times that a nation without borders is not a nation, and a strong military will keep America safe and out of war. Why? Because when you have a show of force that is bigger than all others and will defend your nation, no one will dare to fight you. President Trump has forged peaceful relationships with the rest of the world. The only ones that don't want to do business with him are those that want global one world government and that is not what the other people of the nations want, nor what freedom loving patriots of the U.S.A. desire. This is also why the globalists hate Trump and want him gone. Each day he continues is one more day that progress for peace and prosperity is allowed for all nations who want sovereignty, peace and harmony for their nations. The plandemic has laid the world in a mountain of pain and despair. There is a remedy for this and it appears it is about to be poured out over the wounds of America and the rest of the world. That is what I believe is taking place behind the scenes.
For those who may not be aware, Secretary of State Pompeo has been busy working with many countries…I believe all but two are on board to establish global peace and reformation. Fair trade and peace that allows the money spent on wars to be spent on the people of the nations. This is in progress now.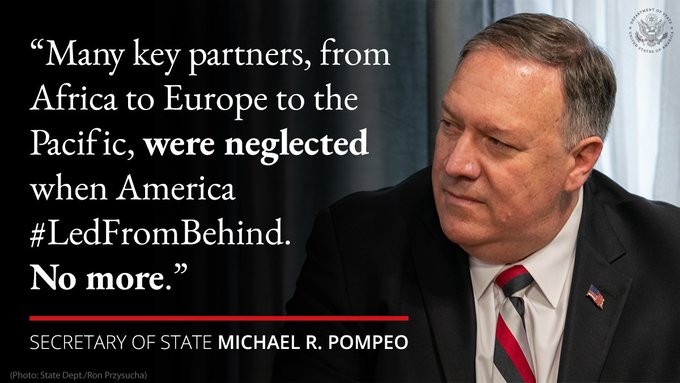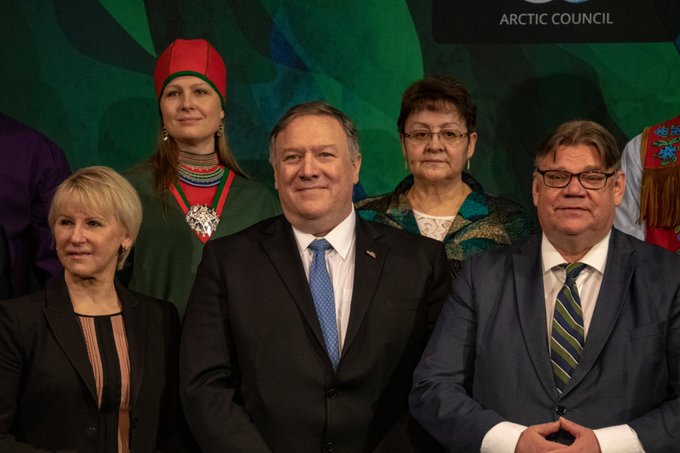 Above photo, Pompeo tweeted on Jan. 3, 2021, "My counterparts in the democratic nations of the Arctic Council helped turn the corner – recognizing the threat posed if we let the authoritarians dominate and spoil this geography."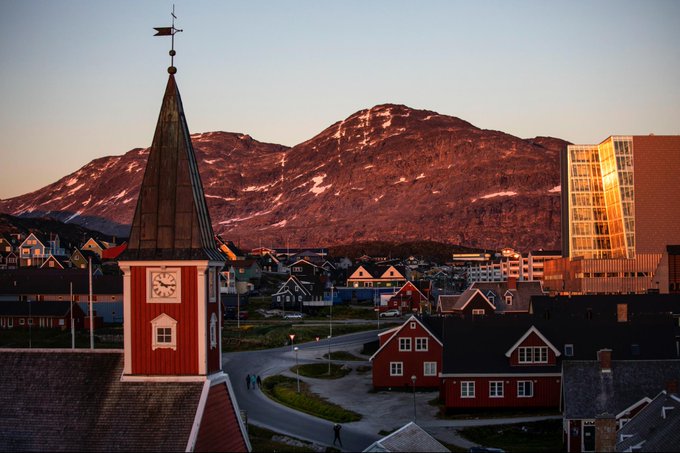 In June 2020, we reopened our consulate in Nuuk, marking an important milestone in our relationship with Greenland and Denmark — thanks @USAmbDenmark & team Copenhagen." In the tweet below from Jan. 3, 2021 he states, "@jeppekofod, you've done so much to strengthen U.S.-Kingdom of Denmark ties. Thanks for the close collaboration and friendship".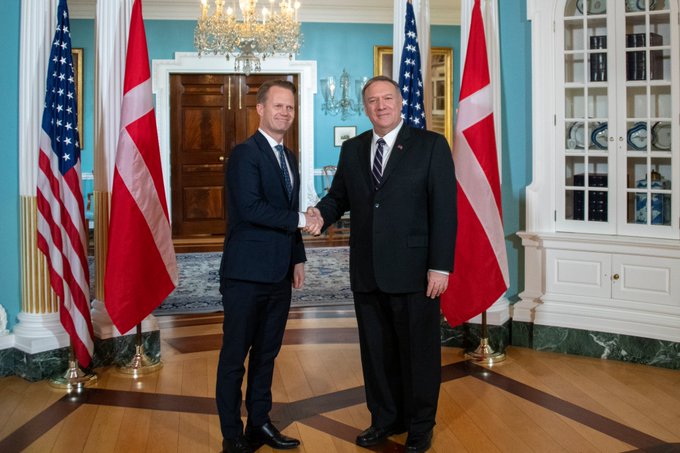 Photo above, he tweeted on Jan. 4, 2021, "The Trump Administration pushed for a #HemisphereOfFreedom. We didn't side with dictators, like the last Administration." In photo below, he tweeted, "Let's talk Venezuela. The @StateDept team worked tirelessly to build a global coalition of more than 60 countries taking a stand against the illegitimate Maduro regime and supporting @JGuaido, @AsambleaVE, and the Venezuelan people.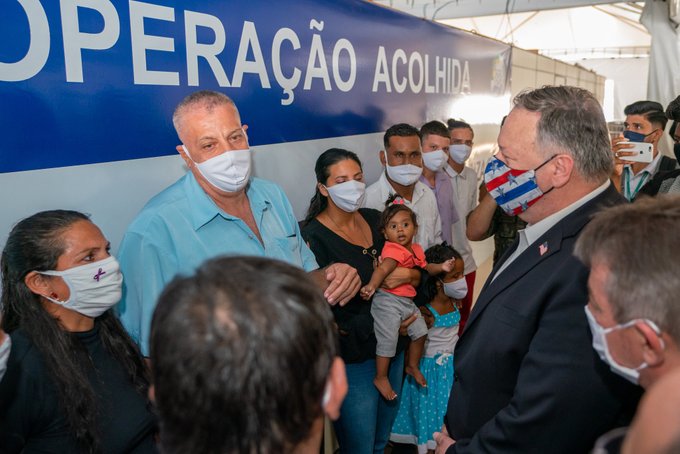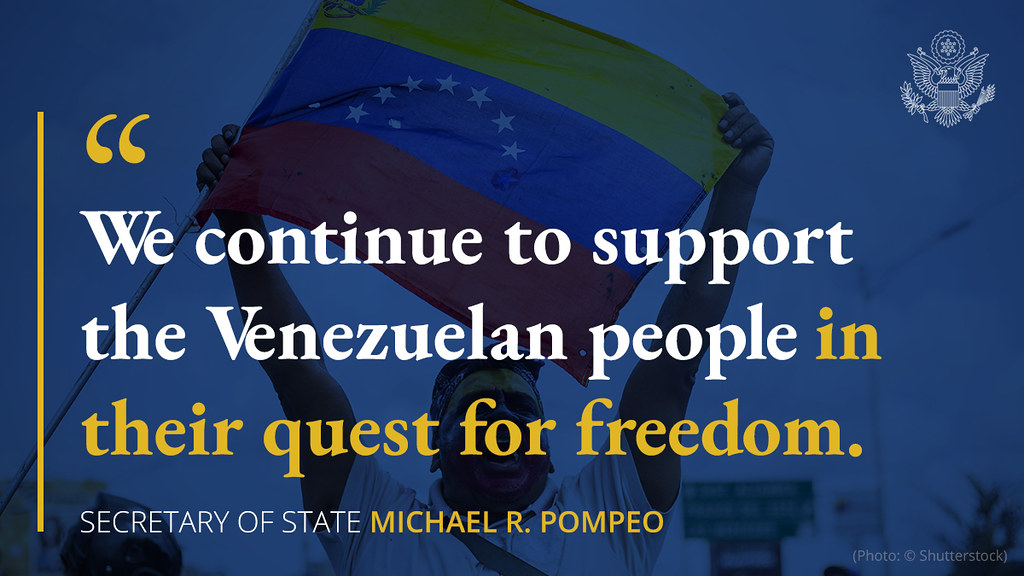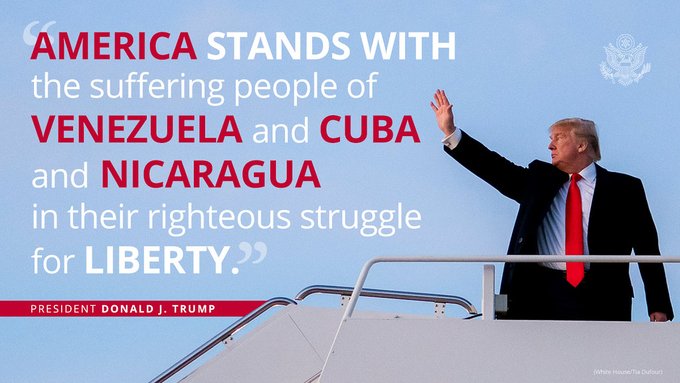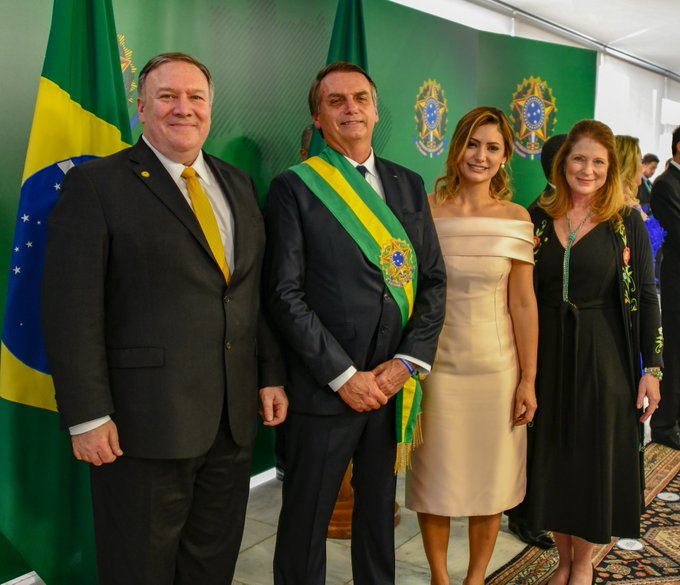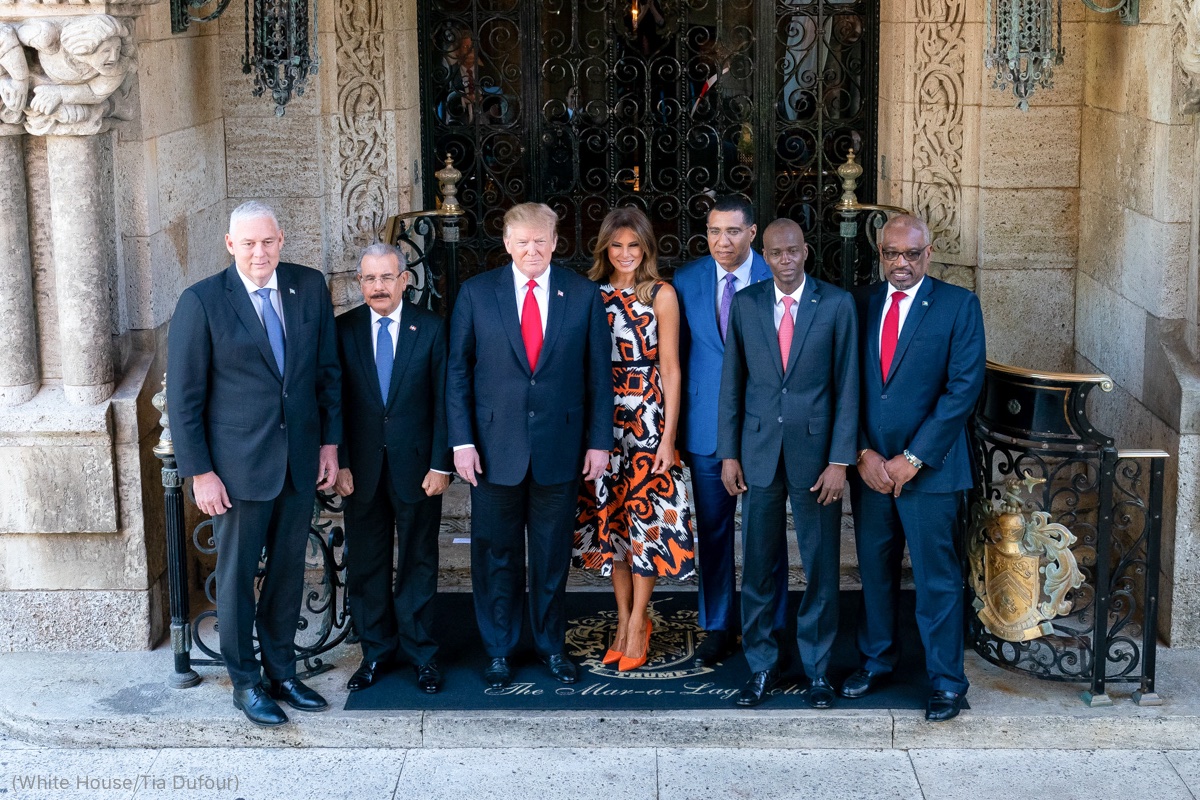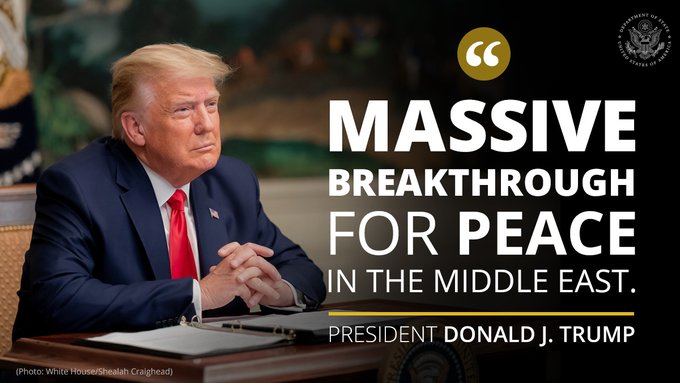 And the accomplishments go on and on with all but two nations. China and Russia. President Trump has been laying the ground work for America and the World to live in a free, prosperous world community that is polar opposite of the communistic regime rule of Tyrants who want to own everything and depopulate the world while punishing those they don't like.
Which brings us to January 6, 2021 President Trump met with patriots on the Capitol grounds giving encouragement and promise to those hundreds of thousands (millions) who came in support to stand for liberty and freedom for an honest and fair election for all Americans. That great event to exercise their first amendment rights was overshadowed by great evil forged by wicked people in high places who coordinated a Trojan Horse. The media has spun this into a giant web of lies in order to stop what Trump is doing. And that is exposing their cheat, lies, deceit, their coup, and in short their treason.
It always looks the darkest before the light, and it always looks like all is forsaken just before the grand finale in any good story. This one is Biblical and it does have a good ending. President Trump did not come this far in establishing relationships and deals with all nations except two that will restore world peace and be a reformation for nations from the inside out to just stop now because of cheaters and liars. He did not form alliances for prosperity with a league of nations who are eagerly on board to thrive and end the tyrannical central bank cabal who want to buy the entire world leadership with their money vaccinating, depopulating stealing their mineral rights, and keeping them enslaved and in debt. They are about to find out the world is no longer for sale to the highest bidder. And America is not going to hell in a hand basket just because the three stoodges went to Washington by stealing the elections with a voter fraud machine operated in foreign countries. So while it may seem to you today, that it will never happen, I am here to tell you it already has been taking place.
But, know this also…the snake has many heads and it doesn't want to just slither away. They will pull all the punches they can…so ignore the irritants and don't fall into their anger traps. Stay calm and keep your eyes on the Lord.
Dianne Marshall