This is just one of those…"caption this" type of pics. Biden has a video call to discuss climate change with world leaders. I caption it…"ONE OF THESE THINGS IS NOT LIKE THE OTHER." The mask shows he is the bandit who stole the election!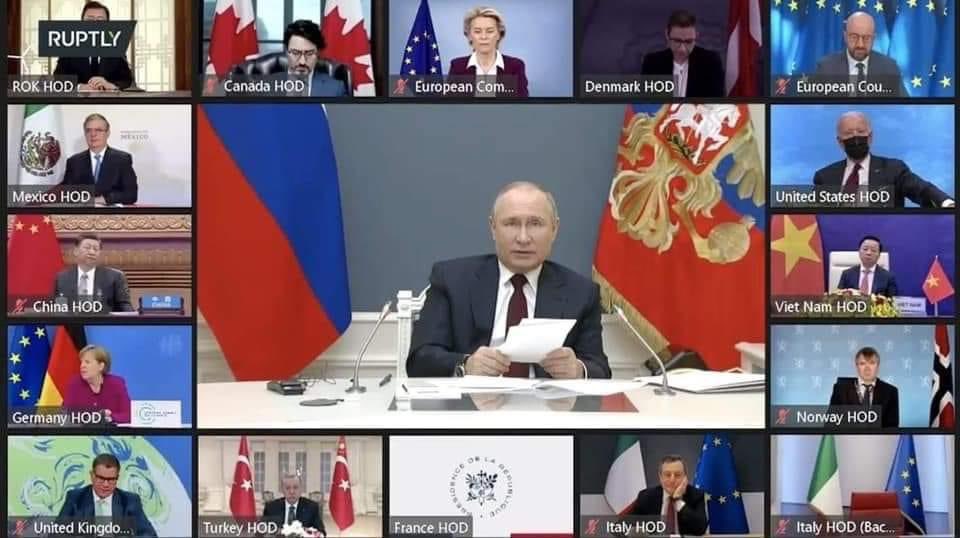 But hey, Biden serves at the pleasure of the Puppet Masters who mask their pets. AND ON A POSITIVE NOTE…MEET THE HERO OF THE DAY!!
NOW, this is what we all must be doing! Follow this mother's lead!
STAY STRONG!
Dianne