TOXIC VACCINES- BIG PHARMA, ALONG WITH THE CDC, WHO, and GATES are doing it ON YOUR OWN TAX DOLLARS!
I now understand Trump's Tweet "get well WORLD". As the nations start pushing their vaccines on a blind public the side affects are less than wonderful. What I don't understand is why he is allowing it here? He claims his vaccine will be different. I don't trust that, even though I trust President Trump, there is no vaccine that is needed when it will not keep you from getting Covid, nor will it prevent you from not wearing your fake mask. So it makes no scientific and no medical sense at all.
It is clearly as via Great Game India: reported in February a group of Indian scientists discovered that Coronavirus was engineered with AIDS like insertions. The study concluded that it was unlikely for a virus to have acquired such unique insertions naturally in a short duration of time.
Also note that the  Australian Government has scrapped a billion dollar coronavirus vaccine agreement with Australian biotech company CSL Limited to supply 51 million doses of a Covid-19 vaccine being developed by the University of Queensland after several trial participants returned false positive HIV test results. (another article noted that the number was 120 not several.) The Australian Government vaccine termination announcement came only days after it was revealed in a newly released U.S. Food and Drug Administration document that 6 participants died during Pfizer's COVID vaccine trials.
CENSORED – SO YOU WON'T KNOW WHAT THEY ARE DOING!
The study was retracted after it attracted heavy criticism from experts on social media, Luc Montagnier, the Nobel Prize winning French virologist himself confirmed the conclusions of the study.
The study concluded that it is because of these 4 new AIDS like insertions in Coronavirus that the virus jumped to humans originally known only to infect animals. These proteins are critical for the viruses to identify and latch on to their host cells and for viral assembly. Since surface proteins are responsible for host tropism, changes in these proteins imply a change in host specificity of the virus. According to reports from China, there has been a gain of host specificity in case 2019-nCoV as the virus was originally known to infect animals and not humans but after the mutations, it has gained tropism to humans as well.
The study substantiates GreatGameIndia's earlier reports on how Coronavirus was engineered in a lab and weaponized. Through emails obtained via public records requests we now know that the "natural origin of Coronavirus" was an orchestrated myth.
In an article by Jon Rappoport he states that emails obtained by U.S. Right to Know show that a statement in The Lancet authored by 27 prominent public health scientists condemning "conspiracy theories suggesting that COVID-19 does not have a natural origin" was organized by employees of EcoHealth Alliance, a non-profit group that has received millions of dollars of U.S. taxpayer funding to genetically manipulate coronaviruses with scientists at the Wuhan Institute of Virology.
The emails show that EcoHealth Alliance President Peter Daszak drafted the Lancet statement, and that he intended it to "not be identifiable as coming from any one organization or person" but rather to be seen as "simply a letter from leading scientists". Daszak wrote that he wanted "to avoid the appearance of a political statement".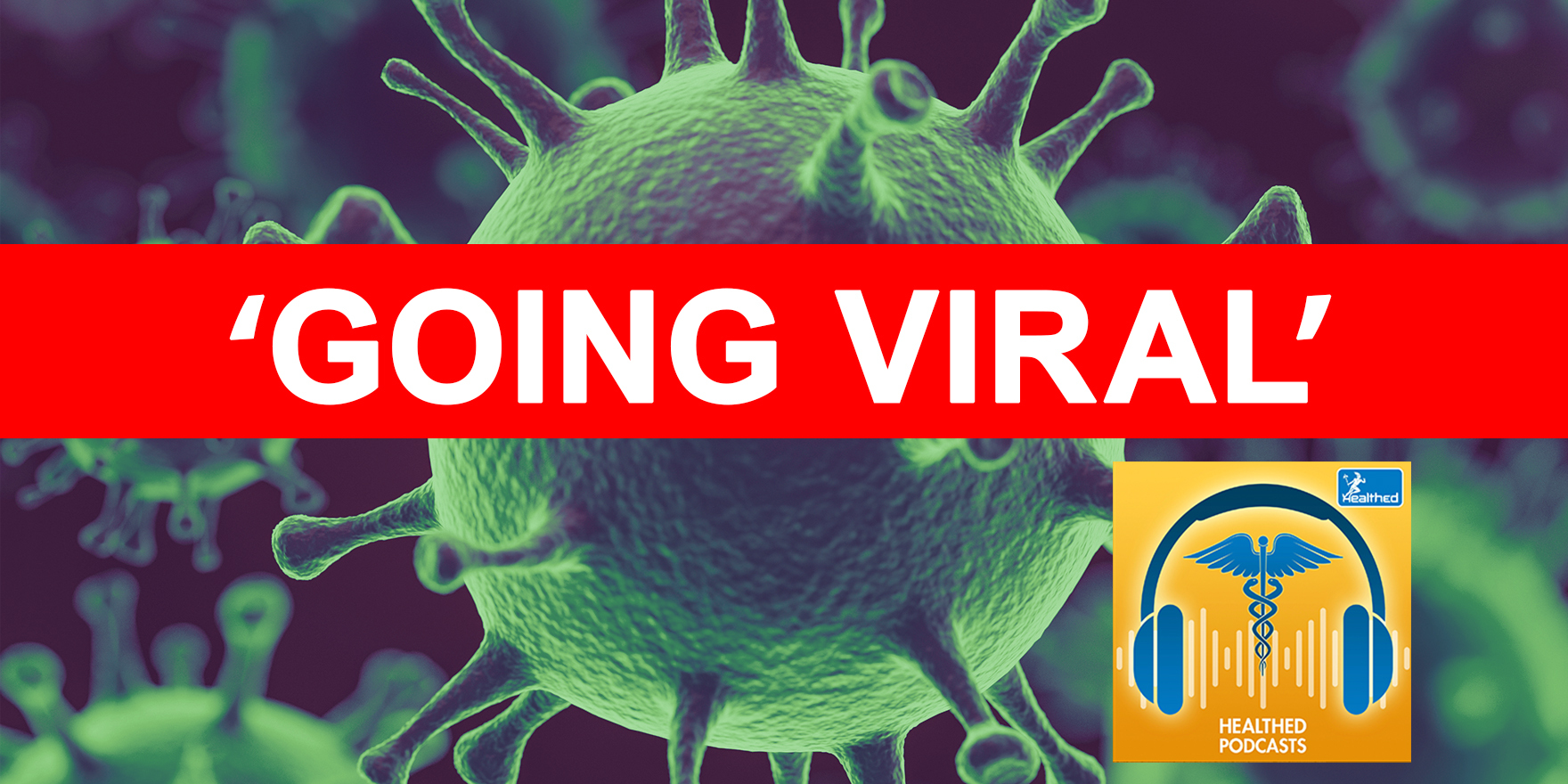 But fear not for China has started using AIDS drugs for Coronavirus treatment. China is using AbbVie Inc's HIV drugs as an ad-hoc treatment for pneumonia caused by the novel coronavirus while the global search for a cure continues.
So once again I say, "WAKE UP – YOU ARE ALLOWING GLOBALISTS TO CREATE A PLAGUE THAT WILL DEVASTATE THE WORLD! And the CDC, WHO, and Gates are doing it ON YOUR OWN TAX DOLLARS! SOME GOVERNMENTS HAVE BEEN CONNED AND SOME HAVE PARTICIPATED FROM THE START!
It appears the real bio-weapon is the VACCINE! And I trust President Trump knows what is in the one he is to release to the public here. Perhaps it's all a saline solution? Whatever happens it is all in God's hands and I trust God with all of this. I have no idea of the real plans, I only know it is Biblical. The tenth plague is here. Will the mad scientists and evil globalists get away with their depopulation bio-weapon scam? Pray they don't.
Revelation 18:4 King James Version (KJV) 4 And I heard another voice from heaven, saying, Come out of her, my people, that ye be not partakers of her sins, and that ye receive not of her plagues. King James Version (KJV). This verse has taken on an entirely new vivid meaning.
Dianne Marshall