Cyber disputing and censoring the truth has back fired big time! The Trump Legal Team no sooner held their press conference and fake media went into attack mode. Shouting liar, liar will not change the truth. It only exposes those shouting liar for what they are. A liar.
As the big cyber tech gurus go before their senate hearings and shout they aren't censoring anyone, their algorithms and bots are rapidly disputing and fact checking as false any truth being revealed on social media. People with 600K plus followers on Twitter are watching as their followers are reduced to 100K in the middle of the night. Reduced as fast as the Dominion Biden votes were increased in the same fashion – in the middle of the night. Some have been kicked off all together. Others have been told to jump through a series of hoops and then, just then, maybe they would be allowed to tweet again, as in the case of the recent New York Times Twitter Ban Ordeal.
The truth is on fire today, blazing a trail through the forest of lies and lighting up the horizon. The flames are fanned and the swamp is foaming at the mouth. Both the left Dems and the rightwing RINOs are angry as hell. No one is buying their Dominion batch of lies anymore and the truth bearers are moving fast exposing them all! As people move to other social platforms like Parler Free Speech Social Network and MeWe – the global sustainable development new world order pushers are getting scorched!
JUSTICE IS COMING SO FAST THEY HAVE NOTHING TO LOSE SO THEY ARE ALL FALLING ON THEIR LYING SWORDS!
Bush supporter and press secretary under his administration Dana Perino, now letting her RINO colors show seems to be supporting Dominion
It is no secret that Dana Perino has been a Trump basher since the elections of 2016, however shrewd and coy she thought she was doing it, those of us who watched her will never forget her blatant accusations and snide remarks as LOUD as any SWAMP RINO could make. And those who were awake during the Bush saga remember her defending war on terror, Patriot Act, and all the first steps of stealing our freedom that were enacted after 911. Watch for her horns to start popping out through her blonde conservative disguise (her points are showing). It is now obvious that she is part of the Dominion supporters who rigged the Babylon election. Just saying… it is now going viral on twitter by Matt Couch that Dana Perino is now urging Dominion to sue Sidney Powell and Rudy Giuliani in the latest edition of "Watch our Ratings Burn".
Meanwhile IN THE NEWS…the wicked governor of Michigan, Gretchen Whitmer, is being impeached for corrupt conduct in office and crimes and misdemeanors."https://www.theoaklandpress.com/news/milford-lawmaker-introduces-impeachment-legislation-targeting-gretchen-whitmer/article_acc7665c-2836-11eb-b7c9-6fdb91e3d3e5.html
SWAMP PANIC is trending on Twitter and the bots can't stop it.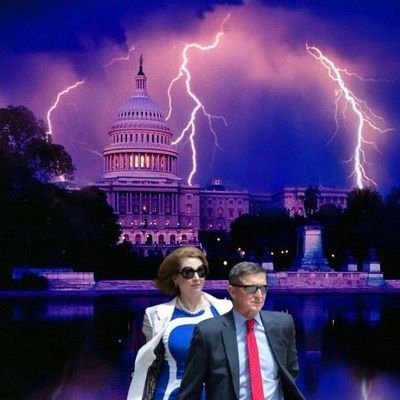 The truth on Dominion and Foreign Election interference is out and trending!
Hold the line patriots, the storm is upon us, but we have the thunder and have taken the lightning by the tail!
Dianne Marshall